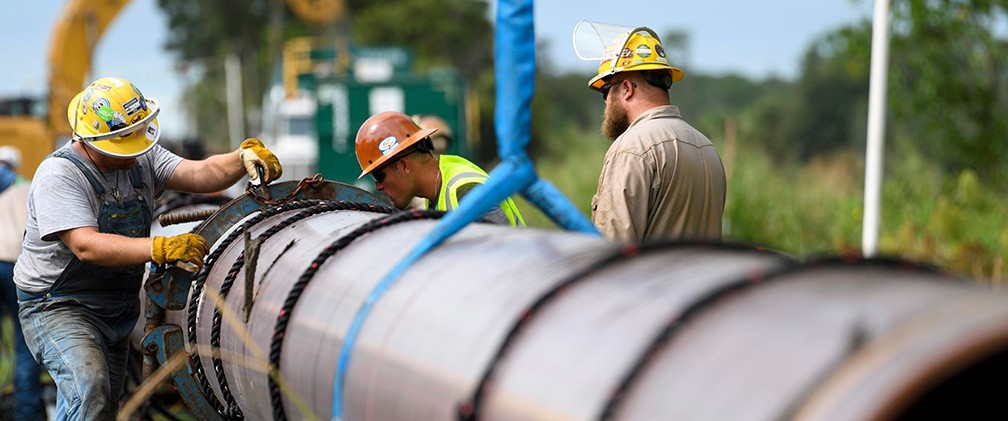 NextEra Energy Resources participates in pipeline infrastructure development, construction, management and operations through either wholly-owned subsidiaries or joint ventures. We offer unique solutions for our customers by leveraging market knowledge and producer relationships. To all of our projects, we bring our world-class engineering and construction skills and a proven track record of building best-in-class origination teams.


LANDOWNERS NEAR PIPELINES
We're committed to building and maintaining strong, positive relationships with those who live near pipelines that are in development, construction or operation. Our dialogue is established with the purpose of:
Gaining respect and trust
We work to establish positive, lasting relationships that are built on mutual respect and trust. We will strive to understand issues from the landowners' perspective and help them understand ours.
Providing accurate and timely information
We will provide landowners with information on the importance of energy infrastructure, the reason and need for pipeline projects, and how we acquire easements, certify, construct and operate and maintain our facilities as well as the specific details on individual projects.
Negotiating in good faith
We will listen and strive to understand, and negotiate in good faith. We will make every attempt to reach an agreement with landowners in an honest, fair and reasonable fashion.
Responding to issues
We will respond to landowner concerns and questions in a timely fashion. In support of this, we will provide landowners with a single point of contact within the company to answer any question or concern and to provide general or project-specific information.
Establishing outreach
We will engage with and promote community awareness of the project early in the planning process. We will introduce our company, the team involved in the project and the project benefits. We will also explain our dedication to safety and how we will work to ensure public health and safety throughout the project's development and operation.