Driving The Future

NextEra Energy Resources is committed to accelerating the transition to sustainable, low carbon and zero emission transportation. From the feasibility stage to operations and maintenance, NextEra Energy Resources will guide you on the road towards electrification.
Accelerating Nationwide Electric Charging
for Commercial Vehicles


We're all charged up to share that we're helping accelerate the rollout of carbon-neutral freight transportation with the announcement of our MOU with Daimler Truck North America and Black Rock. Our goal is to expand publicly available, nationwide electric charging infrastructure for commercial vehicles, removing one of the biggest barriers for widespread deployment of electric vehicles.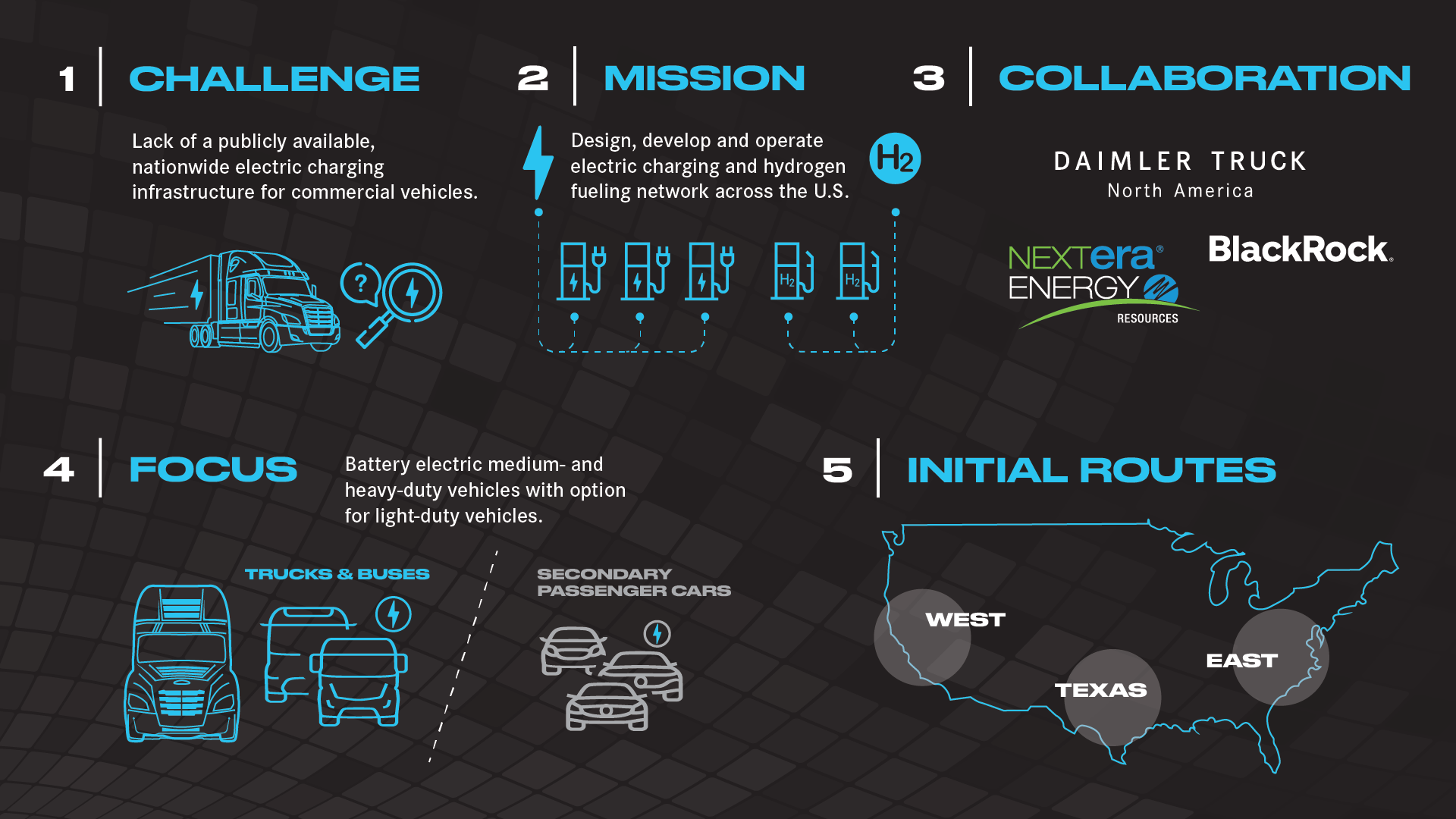 Simplified Fleet Planning


NextEra Energy Resources has a team of data scientists, developers, and experts in energy optimization and finance that help simplify the complexities of planning for fleet electrification.

Our team of experts, along with new proprietary software, will rapidly assess the technical and economic feasibility of converting an internal combustion engine fleet to zero emission vehicles (ZEV) while pinpointing specific locations and vehicles for electrification.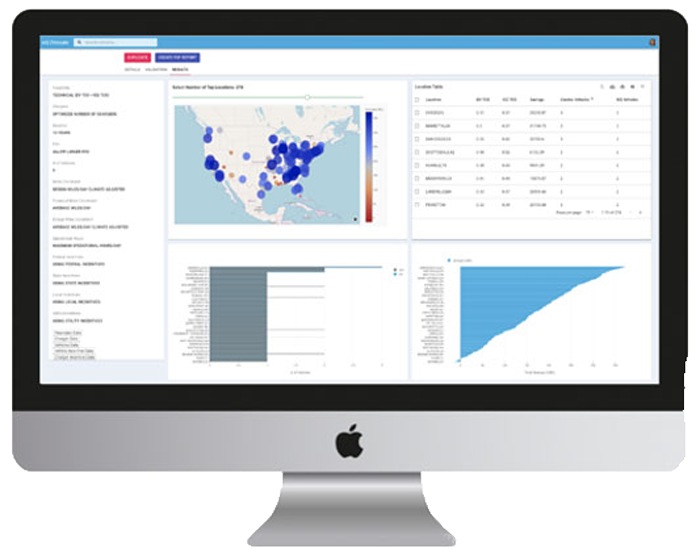 NextEra Energy Resources' new EValuateTM software offers comprehensive electrification assessments for all vehicle types.
Charging, electrification and Fleet Services


NextEra Energy Resources facilitates efficient site design and distributed energy management for fleets. The company's financed, turnkey services include the planning, installation and management of charging infrastructure, interconnection and site upgrades, as well as demand charge and fleet management software. Electrification services augment these offerings with the addition of renewables and resiliency solutions. Solutions are offered to customers at no upfront cost for infrastructure needed to support electrification.
Learn more about our fleet planning and advisory services for utilities and OEMs.