The Intelligence
We are proud to bring you top-notch advisors, data scientists, engineers, and more to help elevate your fleets to cleaner and more affordable solutions. Our combined team experience covers a diverse range of industries across the utility, hardware, technology, consulting, and academic spaces among others to bring you the integrated fleet solutions you need.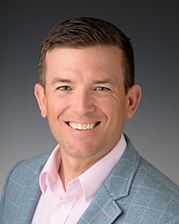 Mark Patten
Vice President

Mark leads NextEra Mobility, the dedicated business unit for fleet electrification, serving clients across North America.

He has 20+ years experience, starting in Venture Capital where he was a Principal with Crossbow Ventures and Savage Partners. He then joined NextEra Energy in growing roles in finance, $4 billion in tax equity, followed by senior Business Management roles, ultimately leading a team managing 90 renewable assets generating 10 GW of energy in Western US & Canada.

Mark holds a BA Business Administration from Methodist University and an MBDA from Florida Atlantic University.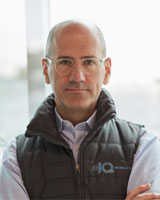 Yann Kulp
Co-founder & Director Business Development

Yann leads the fleet Advisory practice. Prior to co-founding eIQ Mobility, he was the Head of North America e-Mobility strategy for Schneider Electric, and key architect of their global strategy. 
From 2012 to 2016, Yann led an internal startup at Schneider Electric to develop the smart thermostat business. Prior to that he was based in the Paris HQ, leading all marketing operations for the €1 billion+ controls business in Europe, the Middle East, and Africa.

Yann majored in business in France and then completed his executive MBA at the Syracuse University Graduate School of Management.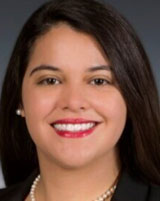 Jenny Dudek
Executive Director of Mobility
Jenny leads all Fleet EV Advisory, Data Analytics, Development, and Business Management for NextEra Mobility. Previously Jenny led over a billion dollars worth of infrastructure and renewables projects in North America and Spain, aggregating thousands of megawatts. Most recently she led NextEra's fiber business as Director of Strategy & Business Development for NextCity Networks. Jenny holds a BS in Management and Finance, and a Master of Finance from Tulane University.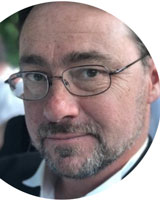 Sam Penrose
Director of Engineering

Sam leads the data science and engineering team at NextEra Mobility, including our industry-leading EValuate fleet EV advisory software, and several more software tools for site infrastructure planning and fleet EV management.
Sam has helped software and data science teams for more than a decade. At Angaza, his team's software financed millions of solar home systems in sub-Saharan Africa. At Stem, he led the Virtual Power Plant team providing Demand-Resposnse (DR) services from battery fleets to utilities. At Mozilla, his team shipped the identity system for a smartphone OS in nine months.
Sam holds a BA Philosophy from Haverford College.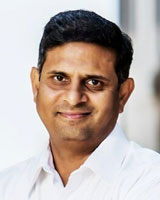 Suresh Jayanthi
Senior Director Business Development

Suresh leads business development for all our commercial & industrial clients on fleet and mobility opportunities. He brings his vast EV experience to the team, including 4 years as VP Energy Services for EV startup Chanje where he developed their turnkey infrastructure services, and led several major fleet EV deployment projects. Prior to that he was the Head of EV Infrastructure Services at Schneider Electric, led global business development for EV charger AeroVironment and several other leadership roles.
Suresh holds a MS Mechanical Engineering from the University of Delaware, and an MBA in Strategy, Finance & Entrepreneurship from UCLA Anderson School of Management.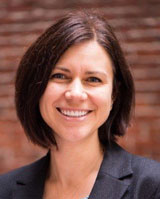 Olya Anguelov
Director of Product

As head of Product, Olya leads all our software (including rEVeal and EValuate) and integrated infrastructure offer strategy across all of NextEra Mobility.
Olya brings 20+ years of experience in Product development and launch in Health Tech, Energy Storage, Consulting and Grid Planning, including over 7 years with PG&E,  several energy startup advisor and founder roles and adeep engineering and software background.
Olya holds a BA Computer Engineering from the University of Waterloo and an MBA from UCLA.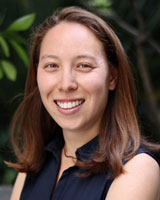 Nicole Efron
Director of Development

Nicole leads late-stage development for NextEra Mobility's fleet electrification projects, offering solutions spanning charging infrastructure, renewables, and resiliency.
Previously, she led EV charging infrastructure projects at PG&E, to accelerate clean transportation adoption. Prior experience includes energy storage project development, grid technology demonstration projects, and strategy consulting.
Nicole holds a BA in Chemistry and Economics and an MBA from Harvard University.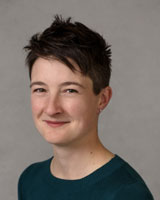 MARGARET MCCALL
Manager of Data Analytics

Margaret has worked in the cleantech space for the last ten years. She has a background in strategy consulting for corporations and governments, clean energy research and modeling, and political environmental advocacy. Prior to joining NextEra Mobility, she worked at Lawrence Berkeley National Laboratory, where she published on electrified long-haul trucking; at NASA; and at the Rocky Mountain Institute. 

Margaret graduated from Yale University with a BS in Geophysics, and from the University of California, Berkeley with a dual MS/MPP in Energy & Resources and Public Policy.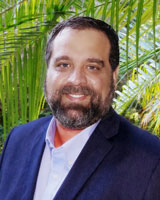 MARK PROHASKA
Director of Development – Mobility

Mark brings more than two decades of technical and customer-oriented experience to NextEra Mobility. He focuses on JV partner relations, charger infrastructure and bus deployment projects.
Prior to this, Mark was the Technology Manager for NextCity Networks, deploying fiber systems to bridge the digital divide for underserved and rural communities. He also has experience in cyber security, enterprise architecture and AI strategy, and has worked in local government, automotive and healthcare industries.
Mark graduated from the University of Florida with a BA in Business and a MS in Cybersecurity/Intelligence from the University of South Florida.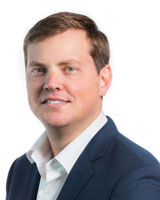 KENT KURAN
Director Strategic Partnerships

Kent leads business development for mobility strategic partnerships, and was a key architect of the eIQ Mobility acquisition. Prior to joining NextEra Energy he spent several years in consulting in energy and economic development in Asia and Africa. He also was a Director at Cypress Creek and Ultra Capital developing infrastructure projects. Kent widely traveled across Central Asia and in his free time reads history, and spends time with his family.
Kent graduated from Princeton University with an AB in History and Near East Studies, and an MBA / MS from Stanford University