Powering An Electric Future Together
Our journey to electrifying fleets has grown to include Fortune 500 companies, utilities, OEMs, EV100 members, global parcel delivery companies, cities and government agencies, as well as school districts and universities. We're excited to partner with companies and institutions that are looking for flexible, affordable and integrated solutions that drive operational efficiencies and meet their sustainability goals.
Now is the time
The world is going electric. Electric Vehicles (EVs) have increasingly attractive Total Cost of Ownership (TCO) and are available to fleets. The EV industry is growing fast and traditional OEMs—GM, Ford, VW, Daimler Trucks North America and new players including BYD, Xos, Rivian and Arrival—are all making massive investments in this market.
By 2035, it's estimated that the largest automotive markets will be fully electric. Some of the leading fleets in North America have already committed to EVs. They include AT&T, Comcast, Amazon, UPS, FedEx, PepsiCo., IKEA, Walmart, Verizon, New York City, school districts and state governments.
Success Stories
We develop true partnerships with our clients, guiding them on their own tailored electrification journey and working with them to meet their infrastructure needs and help their fleets thrive. We look forward to using our experience with proven results to help future customers do the same and achieve their goals.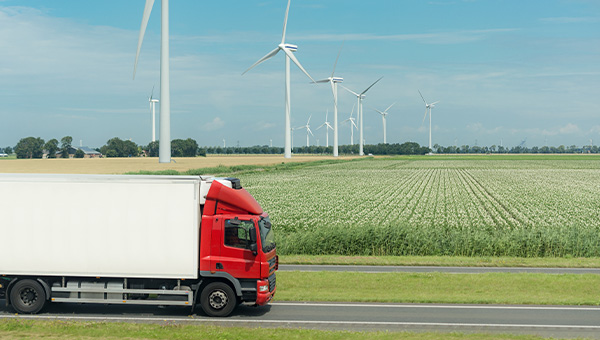 Daimler Trucks North America + BlackRock Renewable Power
Lack of publicly available, nationwide electric charging for commercial vehicles, remains one of the biggest barriers for widespread deployment of electric trucks. In the first quarter of 2022, NextEra Energy Resources, a subsidiary of NextEra Energy, along with Daimler Trucks North America and BlackRock Renewable Power, announced plans to pool together resources to address this challenge. The joint venture will design, develop and operate a network of public electric charging and hydrogen-fueling infrastructure for heavy-duty commercial trucks across the U.S. These stations facilitate charging capabilities and amenities for truckers to utilize as they travel across major highways throughout the U.S, starting in pockets of the West and East coast as well as Texas.